Sun, 8 February 2015
052: How Hipatia Lopez started Empanada Fork without previous industry knowledge or experience
Hipatia Lopez was born and raised in New Jersey. My parents are from Quito, Ecuador. She graduated from William Paterson University with a bachelor's degree in Accounting and worked in public accounting for 6 years. Currently, She has 2 Part-time jobs and started her own company called H.L. Unico LLC. She opened up her business because she invented a kitchen utensil called "Empanada Fork" which is a pastry press used to make fork like impressions on dough.
Her husband Henry is Dominican and is the cook in her family, she has3 children. Hipatia had an idea during the Thanksgiving holiday season of 2010 while her family and her were preparing the holiday menu. They were making 100 empanadas and naturally she was the "closer" which she did not like because it took forever and her hand started to hurt. She stopped and thought, "I wonder if there is a utensil I can use to close them?" So she started to do some research and had the idea on her mind all the time. When she told her family what she wanted to do – they said "Go for it!" so Hipatia started to contact lawyers and realized she was on a road to something great. This journey which started off with an idea that seemed crazy at first has helped Hipatia grow as an individual. Hipatia realizes now that it is okay to take chances in life. She hopes to make her utensil known to others and tell the WORLD it exists: "Empanada Fork"
What you'll learn
The barriers she overcame to become the 5th top student in her High School class
How she achieved a full scholarship that allowed her to go to college through great grades and hustle
The lesson she learned of having to put in your time
Her American Dream to open a business
Her journey from accountant to entrepreneur
The struggle she went through to convince herself to go forward and start Empanada Fork
How she learned her way to get a patent of Empanada Fork, get customer feedback
Her first huge failure that almost caused her to give up
How the inventor contest she won gave her media attention and the momentum that got Empanada Fork into online retailers including QVC
How she figured out the sales and distribution approach through trial and error
The importance of the support of the Hispanic community in her venture
How Hipatia became a social media pro to market her business
The most important lessons she learned in her entrepreneurial journey: to believe in the product, to be ok with being uncomfortable, patience, asking and reminding herself that other people had gone through what she was struggling.
Resources & Links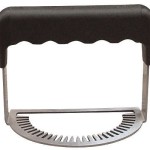 Thank you so much for your support and for listening in ! If you enjoyed the episode, please subscribe on iTunes and Stitcher and leave us a rating and a review. This helps us to reach more Latinos and Latinas.
---