Wed, 22 October 2014
043: Gary Vaynerchuk & Why Immigrants Have the Edge
Gary Vaynerchuk or Gary Vee as many call him is one of the hardest working and most successful businessman out there, he is one of the top social media experts in the world and three times New York Times best selling author of Crush it, the Thank you economy and Jab, Jab, Right hook which should be required reading for anybody in business today. He is the founder of the super successful wine library tv and of vaynermedia which is leading the thinking on how to build brands with content and storytelling on social media and digital platforms. He also just launched the podcast #askgaryvee, is a huge Jets fan and a very generous guy.
What you'll learn
How I landed my interview with Gary Vaynerchuk in the streets of Chicago
How Gary has achieved a level of success very few have achieved
Why hustlers are inheriting the earth
Why there are no easy ways to become successful
The immigrant's edge that you need to capitalize on
Why you will never win if you focus on fixing your weaknesses instead of focusing of leveraging your strengths
How to build a huge audience on social media and why most people get it wrong
How to vet out so-called "social media experts"
Resources & Links
Thank you so much for listening ! If you enjoyed the episode, subscribe on iTunes and Stitcher and leave us a rating and a review. This helps us to reach more Latinos and Latinas.
---
Tue, 14 October 2014
042: Busca tu historia con Esteban Arias
Esteban Arias es un artista plastico Mexicano muy talentoso . Estudio ciencias políticas en UNAM, se dedico a la architectura y después se dedico a las artes plásticas después de los 40 . Es pintor de expresionismo abstracto, bohemio y amante de la vida.
Aprendizajes
Como descubrio su vocacion despues delos 40, para convertirse en artista
Sus influencias mas importantes en su vida
Porque hay que ser audaz y decidido en la vida
La importancia de estar expuesto al arte
Historia artistica y cultural de la bella colonia Coyoacan
Los grandes personajes que vivieron en Coyoacan y las fiestas de Rufino Tamayo
Porque nacemos con la historia del lugar donde crecemos
Porque uno se hace caminando
Audacia y busqueda
Recursos y Links
Email: marycampos68@hotmail.com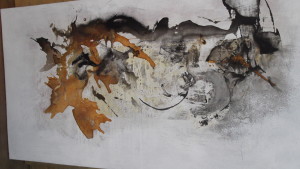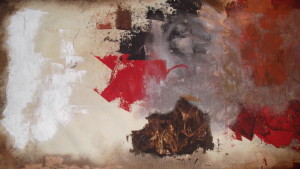 ---