Tue, 24 February 2015
054: The Latinos who inspired the movie Spare Parts w/Cristian Arciniega
I'll introduce Cristian with his letter to Crowdisimo: I am Cristian Arcega, I want to be an Electrical Engineer. I was born in Mexicali, Mexico and moved to Phoenix at the age of six. Despite deficiency in English I learned well and have performed at the top of my class consistently.Years later I found a place to put my talents to action. In high school I joined the Falcon Robotics Team. We Focused on STEM competitions to challenge ourselves. One year we entered an Underwater Robot Competition where we would be tasked to complete a series of tasks underwater with a robot of our creation.
This competition was unlike anything any of us had ever attempted so we entered the University Class of the competition. Even though it was our first time building an aquatic robot and with a budget a percentage of everyone else's we had a dream. Regardless of the low expectations of our team, our robot and ourselves we went for it. In spite of our minimal budget and competing against the likes of MIT among others we won. We've leveraged that victory to inspire ourselves, our community and youth to create a system where everyone who can dream big believes themselves capable of great things. They believe in their futures, that they can be the best.
This story of success has been retold numerous times; by Wired Magazine in La Vida Robot, by Mary Mazzio in the documentary Underwater Dreams, the book by Josh Davis Spare Parts and most recently by Lionsgate and Pantelion FilmsSpare Parts.
Unfortunately life doesn't always unfold the way we want. Due to being undocumented, a year into my engineering degree my scholarship was revoked due to immigration legislation in Arizona. I was also no longer considered an in-state student and my tuition tripled. I have struggled to remain in school since. Ten years later I have not had the funds to attend college full time and complete my dream to become an Electrical Engineer.
My goal remains as always to get an Engineering Degree and start my own consumer electronics company. I hope to one day use my successes to uplift my community. I have recently started a crowd source campaign through CollegeDream.help to help raise funds to go to college. I hope that you will help me achieve my dream in the best way you can. Thank you.
What you'll learn
Cristian's dream to become an engineer and make robots
Cristian's family story emmigrating from Mexico and then living on a trailer park once in the US
How Cristian a Latino high school student and his team won the robotics competition vs MIT which inspired the Spare Parts movie with George Lopez
The incredible hacks that Cristian and his team came up with to build the underwater robot with little to no budget and tons of Latino ingenuity
The immigrant edge that Cristian'and his team had over the MIT kids that enabled them to come up with better more creative ideas
The importance of preparation to win
Cristian's keys to success: wanting it more than any other team, putting in the extra time and effort, perseverence, the ability to come back from failure and investing for the future
Why revoked Cristian's scholarship was revoked because he was undocumented, and why he has not been unable to graduate from college for 10 years
Christian's crowdfunding campaign on Crowdisimo to fund his education and how you can help
Resources & Links
Thank you so much for your support and for listening in ! If you enjoyed the episode, please subscribe on iTunes and Stitcher and leave us a rating and a review. This helps us to reach more Latinos and Latinas.
---
Tue, 17 February 2015
053: El secreto del exito con Angelica Atondo
Periodista ganadora del prestigioso premio EMMY, autora, empresaria y madre. Angélica Atondo inició su carrera en los medios de comunicación a las 12 años de edad. Fue presentadora de noticias para la cadena Univision pr mas de 10 años. Reconocida como una de las latinas más influyentes en Chicago y Estados Unidos.
Oradora Morivacional que ha logrado llegar a miles de estudiantes y padres de familia con sus conferencias.
Su primer libro "El Secreto Para Lograrlo" ha venido más de 200 mil copias en Mexico y Estados Unidos.
Dia con dia, Angelica lucha con educar y crear conciencia de la importacia a ayudar a los demas poniendo el ejemplo con su labor altruista.
Dueña de LAS QUECAS, primera quesadillera en Chicago, BELZINA, una linea para el cuidado de la piel y el cuerpo y LOLA, accesorios para niña.
Aprendizajes
Como empezo su carrera en Sonora a la edad de 12
El secreto del exito de Angelica
Porque todos necesitamos a otras personas que nos impulsen para lograr el exito
Como consiguio su primera oportunidad en los medios aqui en EU
Como se convirtio en la presentadora de Univision en Chicago
Porque nunca hay que olvidarse de quien nos tendio la mano
Como empezo a prepararse para su carrera empresarial y para forjarse un futuro despues de la TV
Como nace su libro "Superate Mujer"
La labor que esta haciendo Angelica para cambiar vidas en nuestra comunidad Hispana
Recursos y Links
---
Sun, 8 February 2015
052: How Hipatia Lopez started Empanada Fork without previous industry knowledge or experience
Hipatia Lopez was born and raised in New Jersey. My parents are from Quito, Ecuador. She graduated from William Paterson University with a bachelor's degree in Accounting and worked in public accounting for 6 years. Currently, She has 2 Part-time jobs and started her own company called H.L. Unico LLC. She opened up her business because she invented a kitchen utensil called "Empanada Fork" which is a pastry press used to make fork like impressions on dough.
Her husband Henry is Dominican and is the cook in her family, she has3 children. Hipatia had an idea during the Thanksgiving holiday season of 2010 while her family and her were preparing the holiday menu. They were making 100 empanadas and naturally she was the "closer" which she did not like because it took forever and her hand started to hurt. She stopped and thought, "I wonder if there is a utensil I can use to close them?" So she started to do some research and had the idea on her mind all the time. When she told her family what she wanted to do – they said "Go for it!" so Hipatia started to contact lawyers and realized she was on a road to something great. This journey which started off with an idea that seemed crazy at first has helped Hipatia grow as an individual. Hipatia realizes now that it is okay to take chances in life. She hopes to make her utensil known to others and tell the WORLD it exists: "Empanada Fork"
What you'll learn
The barriers she overcame to become the 5th top student in her High School class
How she achieved a full scholarship that allowed her to go to college through great grades and hustle
The lesson she learned of having to put in your time
Her American Dream to open a business
Her journey from accountant to entrepreneur
The struggle she went through to convince herself to go forward and start Empanada Fork
How she learned her way to get a patent of Empanada Fork, get customer feedback
Her first huge failure that almost caused her to give up
How the inventor contest she won gave her media attention and the momentum that got Empanada Fork into online retailers including QVC
How she figured out the sales and distribution approach through trial and error
The importance of the support of the Hispanic community in her venture
How Hipatia became a social media pro to market her business
The most important lessons she learned in her entrepreneurial journey: to believe in the product, to be ok with being uncomfortable, patience, asking and reminding herself that other people had gone through what she was struggling.
Resources & Links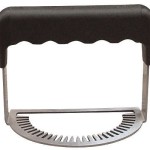 Thank you so much for your support and for listening in ! If you enjoyed the episode, please subscribe on iTunes and Stitcher and leave us a rating and a review. This helps us to reach more Latinos and Latinas.
---