Tue, 30 December 2014
048: How Fidel Vargas became Mayor at 23, then Partner in $1Bill minority-owned fund and now CEO of Hispanic Scholarship Fund
Fidel A. Vargas is President and CEO of the Hispanic Scholarship Fund,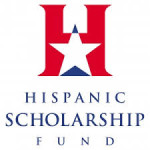 the nation's leading provider of scholarships and services designed to give Latino students full access to the opportunities a college education can provide. With more than $430 million in scholarships awarded since its founding in 1975, HSF continues to provide increasing numbers of students all the tools they need to apply to college, do well in their course work, graduate, enter a profession, excel, help lead our nation going forward, and mentor the generations to come.
Prior to joining HSF, Mr. Vargas was a founding partner of Centinela Capital Partners, a private equity asset management firm that focused on investing and managing nearly $1 billion in minority-owned funds. Prior to joining Centinela, Mr. Vargas was a Managing Director with TMG Advisors, an investment/consulting firm specializing in business development, strategic planning, and government affairs. He was also a Founding Principal and Managing
Director of Reliant Equity Investors, a private equity investment firm. At the age of twenty-three, Mr. Vargas became the country's youngest elected Mayor of a major city: Baldwin Park, California, with a population of 75,000, twenty miles northeast of Los Angeles.
In addition to having served on HSF's Board of Directors prior to becoming its President and CEO, Mr. Vargas has served on a number of public and private sector boards, including: the Latino Theater Company of Los Angeles; the New America Alliance; Sponsors for Education Opportunities; and Operation Hope, Inc. He served on President Clinton's Advisory Council on Social Security; President Bush's Commission on Strengthening Social Security; and Presidents Bush and Obama's Commission on Presidential Scholars. He currently serves on the boards of the California Community Foundation, the Latino Donor Collaborative, and The Los Angeles Theatre Center.
Mr. Vargas has been recognized for his accomplishments by numerous organizations and media outlets, throughout his career. Time Magazine named him as one of the Top 50 Young Leaders in the United States, Hispanic Magazine named him one of the Top 30 Young Hispanics in the United States, and he was named one of the country's 100 most influential Hispanics by Hispanic Business Magazine.
Mr. Vargas graduated with honors from Harvard University with an A.B. in Social Studies and received his M.B.A. from Harvard Business School.
What you'll learn
Fidel's American dream
How Fidel became the youngest elected Mayor of a major city in the nation at age 23
What Fidel learned at Harvard Business School
How Fidel became a successful private equity investor of a $1 billion minority-owned fund
The large and growing Latino investor and entrepreneur base
How the Hispanic Scholarship fund is helping thousands of Latinos and Latinas go to college and thrive after college
Fidel's keys to success
"You can't accomplish nothing on your own"
Resources & Links
Thank you so much for listening ! If you enjoyed the episode, subscribe on iTunes and Stitcher and leave us a rating and a review. This helps us to reach more Latinos and Latinas.
---
Sat, 13 December 2014
047: Tune in to Latino Talk Podcast with Rafael "Ray" Collazo
After two sleepless years, Rafael "Ray" Collazo finally listened to his heart and founded Rays Podcast Network on Easter Sunday of 2013. Ray began Rays Latino Talk Podcast so e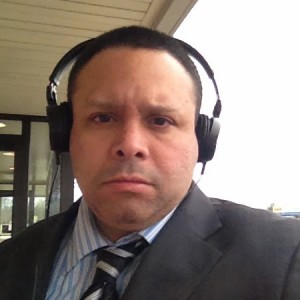 veryone can have the inspiration and tools to release their immense greatness. Collazo felt compelled to share life lessons he had experienced through his unique personal journey to help others have the courage to listen to their heart. As Rays Podcast grew, Ray wanted to dedicate specific content to subject areas he particularly appreciates like Sports, Politics and Latina Empowerment, thus the creation of Latino Sports Talk, Latinos Talk Politics and Rays Latina Voices.
Ray is passionate about creating platforms so we can all learn from the incredible 'Rays Of Light' amongst us that can help transform our lives with their powerful messages. Collazo is a seasoned and acclaimed campaign professional and strategist who helps lead the political affairs for a prominent national civil rights organization. He believes anyone can have their values reflected in our larger society as long as they 'own' being the boss of their own life.
Collazo is exuberant about the opportunity to take his talents and passion for personal development, leadership, conversation and Latino Life to building an online media platform to raise the voices of the Rays Podcast Network Community. Ray is most proud of being a family man who loves spending time with his wife Michelle, sons Troy and Maxwell and an extended network of family and friends. In his spare time, Ray enjoys traveling, listening to podcasts and following his beloved Philadelphia Phillies…well maybe not beloved this year :-). You can contact Rafael "Ray" Collazo at podcastrays@gmail.com and on Twitter at @collazophilly.
What you'll learn
Ray's American dream and his journey to pursue it
How Ray led the largest Latino non-partisan voter registration drive in the US as an activitist
How Ray is helping raise awareness of the value the Latino community is contributing to this country
Why the "safe" path is actually riskier as it limits Latino's earnings potential
How Ray started Latino Talk one of the first Latino podcasts in the US
Ray and I talk about the bright future of Latino podcasting
The tremendous online business potential of Latino and Latina entrepreneurs
Why the concept of working smarter not harder is sometimes difficult for Latinos/as to internalize
The tremendous pool of Latino talent and creativity
How to own your platform online
Why podcasting is such a powerful learning method
Resources & Links
Thank you so much for listening ! If you enjoyed the episode, subscribe on iTunes and Stitcher and leave us a rating and a review. This helps us to reach more Latinos and Latinas.
---